LIFE COACHING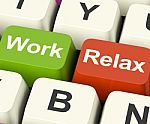 Photo: Stuart Mil

es,
www.freedigitalphotos.net
You will enjoy
ev
ery mom
ent of your tim
e
if your life is w
ell
balanced. What w
e all
need is a p
erf
ect
work-life balance.
You need to b
e
physically fit,
mentally
active,
emotionally and spiritually happy. Only then you
will enjoy your life.
Most people think money will make them happy. Actually it's not money that you really want, you are in search of HAPPINESS.
Remember this word, happiness. That's what we all need.
You may have guessed it right. We are in the business of life coaching.
Our office is based in Dhaka, Bangladesh. It doesn't matter if you are not living in Dhaka. And not even in Bangladesh.
Also, it's irrelevant if you are a Bangladeshi or not. We are all living in the age of the internet. Through B4Balance, we provide an online service in most situations. W

e also

meet clients face to face.
We have gained broad range of knowledge and wide experience as generalists and can coach superbly on any aspect of life. We specialize in one or more of the following areas :
Job search

Career development

Career change

Concentrating on work

Focusing on a project/ assignment

Confidence, self worth and self esteem

Love and romance

Loving relationships that work

Adjusting in the workplace

Balancing your life

Self Care - getting your own needs fulfilled

Setting life objective

Living your purpose

Managing anger, upsets, frustration and stress

Managing grief, loss, sadness, etc.

Managing change

Successful parenting

Establishing yourself as an artist

Developing your career as an artist

Establishing yourself as a sportsman/ athlete

Developing your career as a sportsman/ athlete

Establishing yourself as an entrepreneur

Developing your career as an entrepreneur

Repairing a damaged relationship with a family member/ friend/ lover

Creating/ developing a relationship with someone very important

Adjusting with your team members in the workplace

Adjusting with your boss in the workplace

Motivating and inspiring your team members in the workplace

Controlling staff who work under your supervision/ direction

Effectively discharging your responsibility

Managing something that appears to be impossible
W

e consult with you, w

e discuss with you,

w

e giv

e you id

eas and r

ecomm

endations, but w

e don't mak

e d

ecisions for you.

You make your own decisions.

R

em

emb

er, y

our lif

e is built on your own d

ecisions. In oth

er words, your lif

e is a dir

ect r

esult of your own d

ecisions [ and your own good/ bad luck ].
____________________________________________________________________________________________________________________
ADVERTISEMENT
SPECIAL OFFER

Career planning + Graduate CV Tk.6,000
Career Design International
www.careerdesign.biz

Are you sending out a lot of job applications but not getting an interview?
Or you are getting some interviews but no job offer ...

Getting a job offer has never been easy. You need to have an effective CV and good knowledge of the job market.

We are able to help. We have provided service to over 2,600 jobseekers and careerists in Australia. Presently we
are servicing jobseekers in the Bangladesh market.

This offer includes -
Detailed career consultation and formulation of a career plan +
CV review and editing/ writing so that you get an advantage in the job market.
____________________________________________________________________________________________________________________

Call: 01784 393 622 to organise a meeting.
Alternatively, we can set up a free consultation (maximum 15 minutes)

Some clients prefer online services.
If this is your choice, please e-mail your CV to careerdesign@bigpond.com
We will send you a reply e-mail with price, terms and conditions.
Please send your CV now and take advantage of this special offer.

____________________________________________________________________________________________________________________